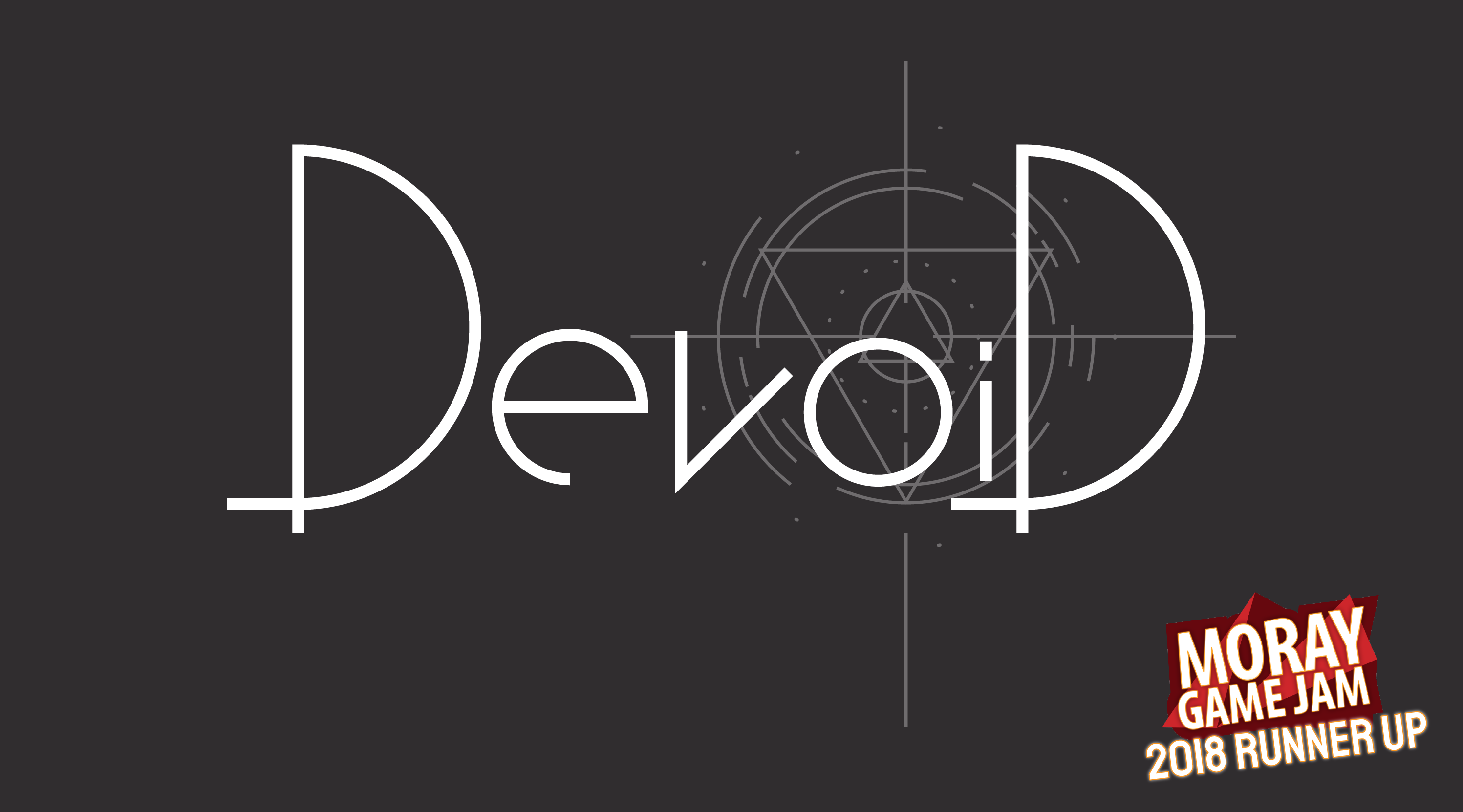 Devoid
A downloadable board game
Devoid is a strategic narrative-building game where each player takes on the role of a different emotion and helps to build the story of a characters journey!
The game was developed by the team at the #MGJ2018 (Moray Game Jam 2018), hosted by Moray College UHI. The game was designed, tested and produced in 48 hours. It won Runner Up in the Board Games Category.
What is the game?
Devoid was made in response to the theme "A World Without..." we chose a world without emotion, colour and story which is why we built Devoid around the emotions of a traveller exploring a desolate world.
You play cards from your hand along the track to build up stories with the other players and score points. The game is for 2-4 players and there are four emotions to pick from: Joy, Sorrow, Curiosity and Fear.
Why we asking for a donation?
Making your own board game is a fun and rewarding experience, but it also costs money for the supplies such as dice, card, printing, paints, meeples and all sorts of stuff. We want to keep jamming and creating good-looking game prototypes, but we need to buy these supplies to do so. The donation is just a small way of us hoping you'll help us create our next game. If we get enough in our pocket, we may even have a celebratory take-out or pay for a professional print of our game! We'd also love the opportunity to try slightly more expensive things, like 3D printing. Also, part of your donation will go to Itch.io to support it as the wonderful content-sharing site it is!
What am I getting?
You're getting a series of Print-and-Play files for the game, including the cards and rules. (see the "Full file description" below for more information).
Not all the cards have art as the game was developed in 48 hours and the art included is a sample of what the game could become.
Will I need anything else?
As well as the files, you will need the following to get the most out of the game:
- Card to print on - preferably 200gsm or higher (14 sheets of A4)
- A4 standard paper (1 sheet)
- 4 different coloured player tokens (preferably in pink, yellow, blue and green)
- A notepad & pen for keeping score.
- (Optional) A box for storage.
Full File Description:
Cards_Full.pdf [the cards for the game of each emotion: Joy, Sorrow, Curiosity & Fear. All have a design for front and back, but not all have artwork]
Rules.pdf [a double-sided sheet for the rules of play]
Story_Start.pdf [the story starters for the game, in black & white]
Instructions.pdf [the instructions for printing, and a little hello from us]
Purchase
In order to download this board game you must purchase it at or above the minimum price of $3 USD. You will get access to the following files: