CommuniCat
A downloadable board game
A communication-based board game that challenges players to communicate their cat needs to their team of owners using our visual cat language!

CommuniCat is a game developed by No loading Required for the Purrposeful Game Jam presented by Cats Protection and Tentacle Zone Workspace.
Game Overview
Cooperative (2+ players)

There is one Cat and any number of Owners, players take turns being the Cat. The Cat will be given a Need to convey and will create Messages using the Patterns in their paw (hand). Every wrong guess requires the Owners to remove a Pattern from the Message and place it in the Mishap pile decreasing their score. All players win or lose together.
Competitive (4+ players)
Two teams consisting of a Cat and Owners vs a Cat and Owners. The paw (hand) of cards are placed face up in front of both Cats and these are shared. The Cats take it in turns playing a Pattern one by one until a team of Owners have guessed the Need correctly.
Only one team of Cat and Owners can win by being the first to reach 10 points.
The Purrposeful Game Jam
Ain't Misbehavin'
This game was developed as part of the Purrposeful Game Jam and the theme we chose was "Ain't Misbehavin'". This theme tackled the way that cats try to communicate with humans to tell them there's something they need. Cat's can't talk to us and so their actions which can often seem confusing or destructive (scratching the sofa, toileting "accidents") are often signs that something is wrong instead of your cat just misbehaving.
Our game focused on the communication aspect. Our players can't communicate in a mutual language and instead the owners have to try and decipher the meaning of the message that the cat presents without having it explained to them.

Visuals
Using fun and simplistic ink visuals based on cats, we created a unique range of symbols that can be arranged in countless ways to try to communicate the message to the other players.
Game Modes
Our two play modes (Cooperative and Competitive) create variation and replayability, as well as giving you as players a choice depending on how you want to play.
Accessibility

With the a range of simple words and a focus on visuals this game is even suitable for children learning to read. Our game is also colourblind-friendly through use of symbols as well as colour.
Less Printing, More Playing!
Our Print & Play game also includes an Online Needs Generator that handles a lot of the shuffling for you, making it an easier way to play and a more eco-friendly experience (meaning there's a whole bunch of printing you don't have to do).
Remote Play
Our game can be played online over something like Discord through sharing a screen of the Online Needs Generator and having a camera on the Message Area for whoever is playing as a Cat. This is something we were keen to implement because of the current COVID-19 restrictions, helping to ensure that people stay safe and keep gaming together!

Printing Guide

The package comes with a Print & Play Guide that tells you exactly what you need to know. But for quick reference:
You will need 5 sheets of 250gsm A4 card for the Eco Version (this is for the Patterns and Tokens). To print the Needs cards you will need an extra 8 sheets of 250gsm A4 card, and for the Rules Booklet 4 sheets of standard A4 printing paper. This is designed to work with a standard at home printer.
For the Eco Version, you can use our Online Needs Generator and the Rules in Web PDF format which are included in the package, meaning you only need to print the Tokens and Patterns.
You only need to print one sheet in Colour (Tokens) the rest can be printed in greyscale.
What am I getting?
You're getting a series of Print-and-Play files for the game, including the cards and rules. (see the "Full file description" below for more information).
Will I need anything else?
As well as the files, you will need the following to get the most out of the game:
- Card to print on - preferably 200gsm or higher (5 or 13 sheets of A4)
- A4 standard paper (4 sheets)
- A Timer (on your phone or device is perfect, as you'll need 60 seconds or 30 seconds depending on play mode)

- (Optional) A box for storage.
- For the Eco Mode, you won't need a timer but you will need a device like a tablet, laptop or phone. The bigger the screen the better!
Online Needs Generator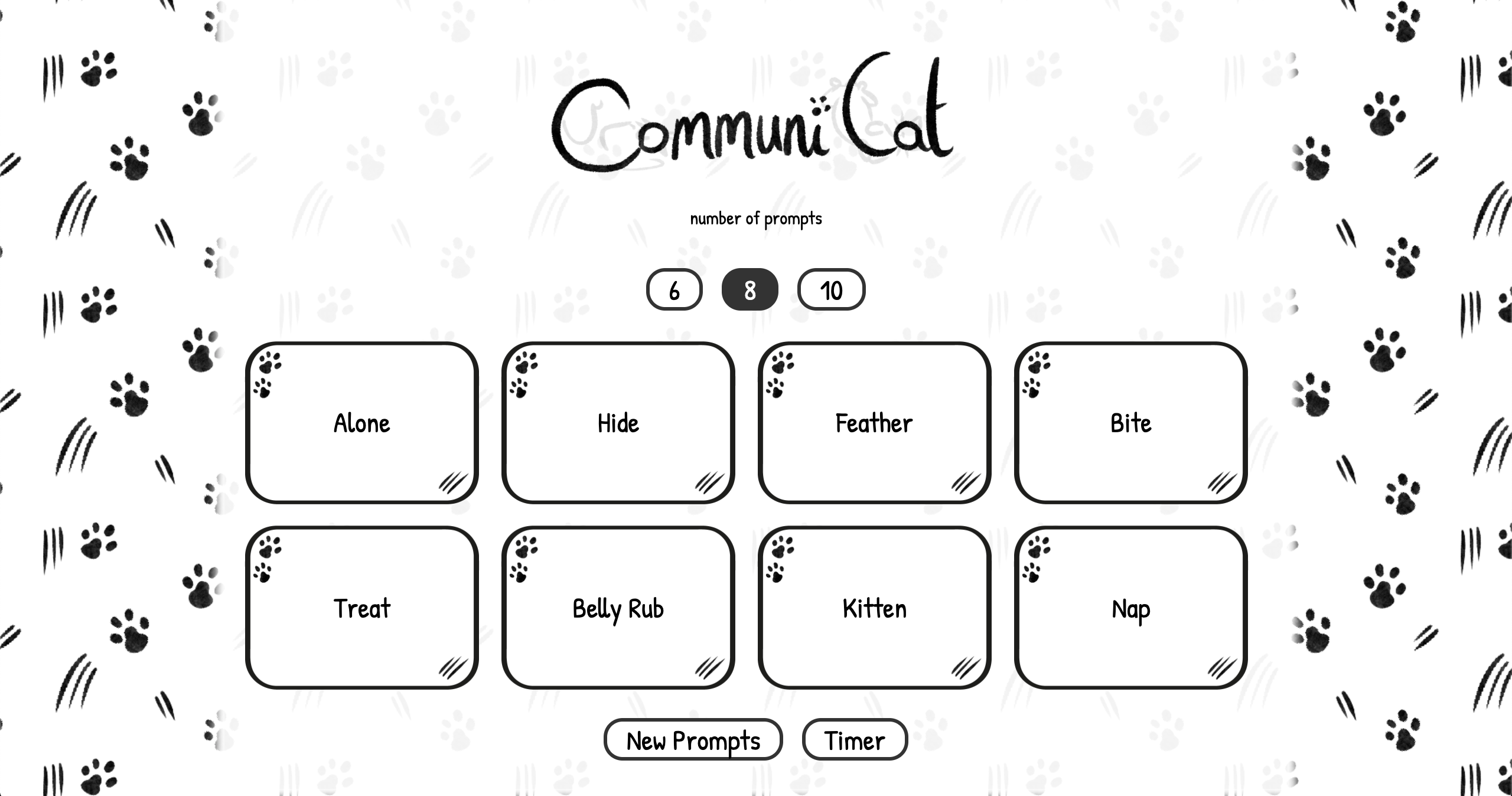 Our Online Needs Generator handles the shuffling and timer for you!
Full File Description:
Patterns.pdf [the patterns cards for the game . All have a design for front and back and artwork]
Needs.pdf [the needs cards for the game. Not necessary if using the online needs generator]
Tokens.pdf [printable tokens, score track and quick reference cards]
Rules_Print.pdf [a printable booklet version of the rules]
Rules_Web.pdf [a web version of the rules for viewing on devices]
PrintnPlayGuide.pdf [the instructions for printing]
Download
Click download now to get access to the following files: